WELCOME NEW PATIENTS
Our friendly Vista office, located in the heart of Shadowridge, adjacent to Carlsbad, Oceanside and San Marcos, will welcome you and immediately help you feel at ease. We understand that seeing a new doctor, with methods that may be unfamiliar to you, can be scary and overwhelming. Our staff is friendly and kind and are happy to answer any questions you may have to help you feel at ease.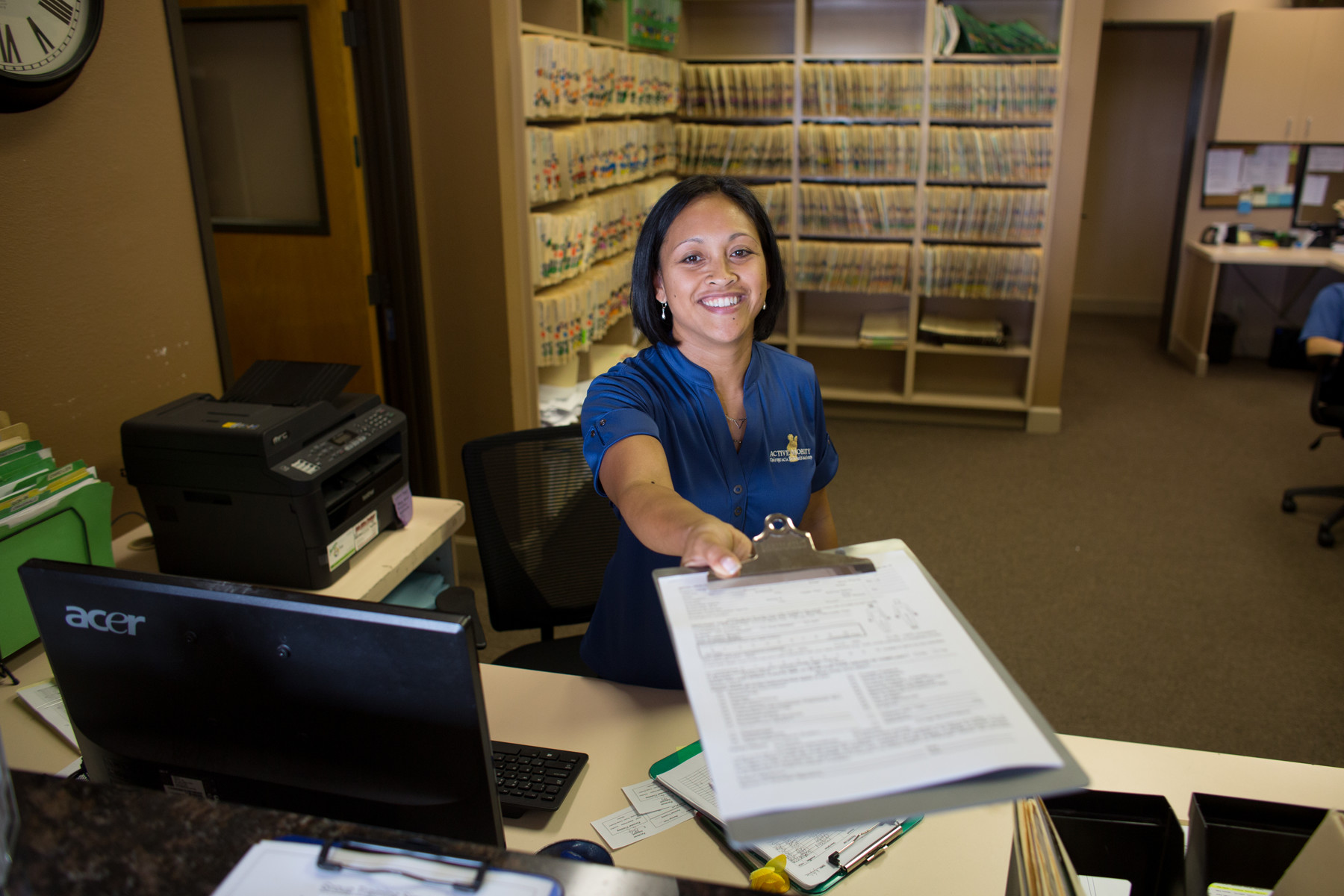 WHAT TO EXPECT
Our doctors and practitioners are committed to understanding your individual concerns, and exceeding your expectations. After taking a detailed history and examination/evaluation, they will first make sure that you understand your condition and why it is occurring. Secondly, they will lay-out a treatment plan that will relieve your pain, and help prevent it from returning again. Your doctor or practitioner may also discuss your case with other providers within the practice in order to reach the best possible outcome for you. Remember, we are here to serve you.
Our insurance and billing staff are extremely knowledgeable and here to assist you in every way.
Most insurance plans are accepted at our office. We accept auto accident, workers compensation, personal injury, most PPO health insurance plans, some HMO health insurance plans, and Medicare. Since there are so many plans and coverage varies widely, please call us to find out if your plan covers care in our office. Our staff will verify and explain your benefits before treatment, at no charge.
No Insurance Coverage?
Please call our office at 760-599-4900 for our current cash rates and discounted packages.
New Patient Forms
School Sports Physicals Forms
New Patients